Extend

winning ads

fast!
"If I see an ad starting to take off on Meta, I want more life out of that ad. That's when I use Recharm to build many variations."
Lume Made 100s of Ads With Recharm
Lume's media buyers used Recharm to extend winning ads with new hooks
More Winners

2x

Lower CPC

30%

Increase in Accounts Reached

100%
4 Ways To Extend Winning Ads
Winning Ad, Different Hook
Add Hooks To Winning Ads
Combine a captivating hook with a winning ad, instantly grabbing attention and setting up the winning ad for a longer life. And you can test new hooks too!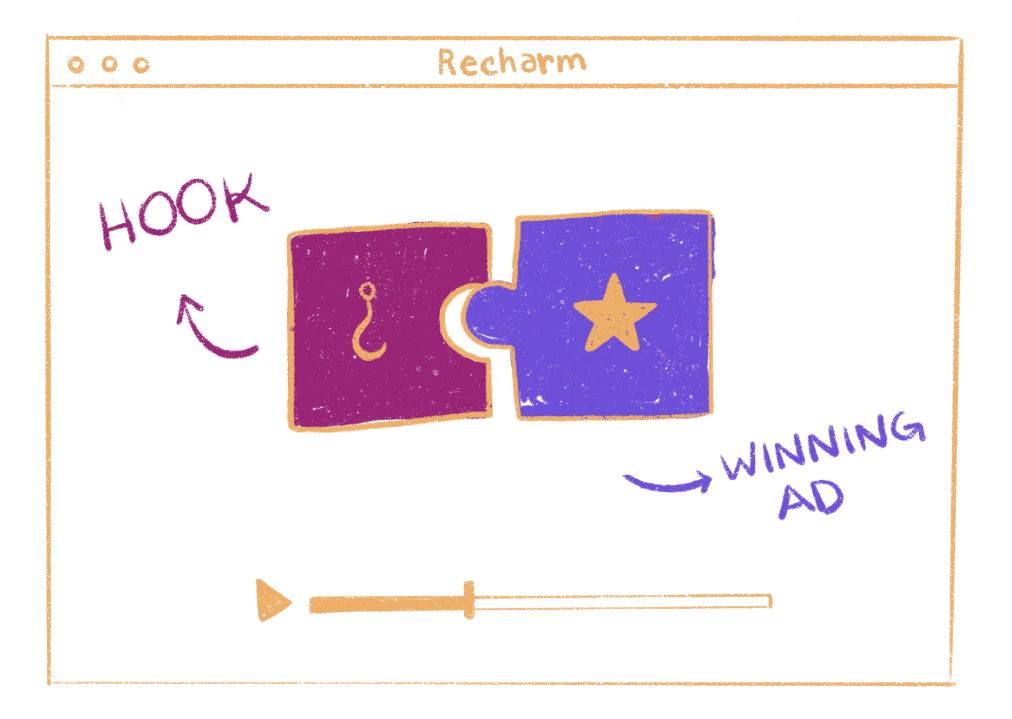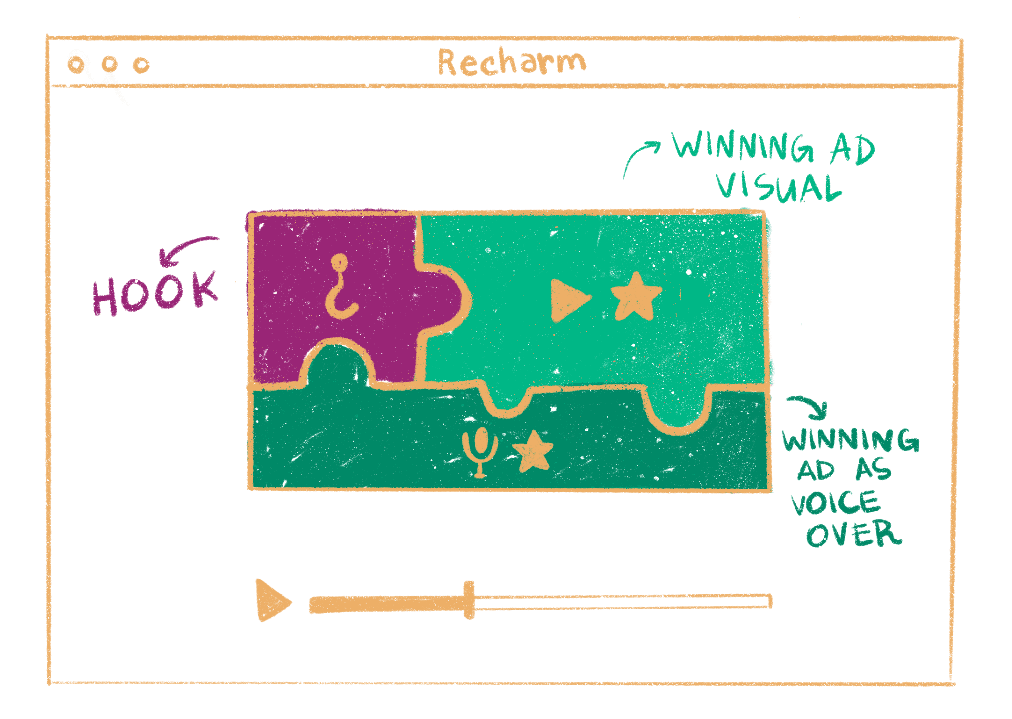 Winning Ad, Different Starting Visual
Visual Hook
Swap the first few seconds of the visual content of a winning ad while preserving the original audio. Create a new visual 'hook' or entry point, giving the winning ad a fresh perspective and creating engaging variations.

Experiment to Increase Hold Rate
Visual Shuffle
Replace some parts of the winning ad with two fresh b-roll clips. Swap the first few seconds and keep the original audio. Deliver a new visual rhythm to extend the life of a winning ad.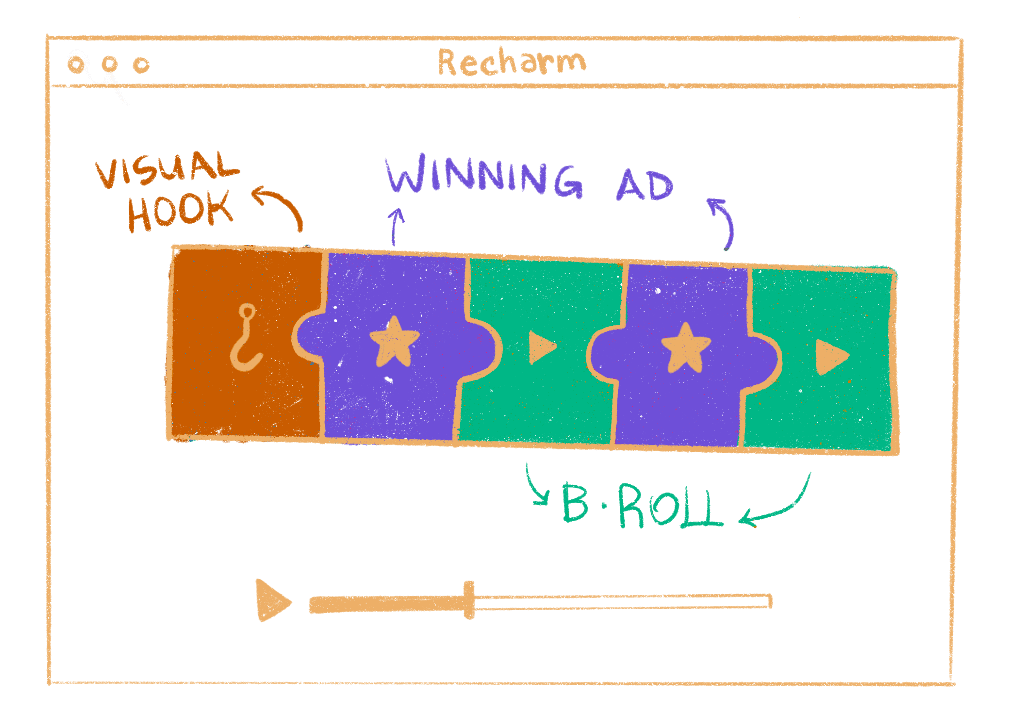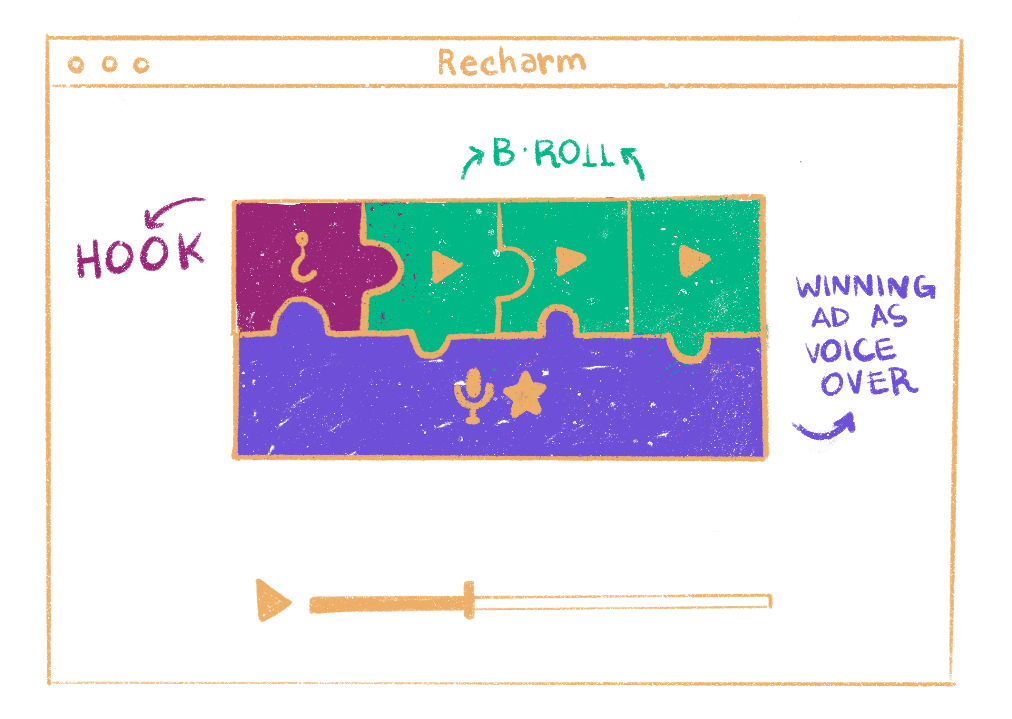 Audio Overlay
Reuse the Voiceover of Winning Ads
Extract the voiceover-audio from winning ads and overlay new clips of various scene types — hooks, problem-solution scenarios, b-roll, etc. Extend winning ads by refreshing their visual experiences while keeping the same storyline.
Start Making High Performing Videos
If you have a ton of content, and you are looking to make videos quickly, then you are the perfect candidate for early access.
Get Early Access